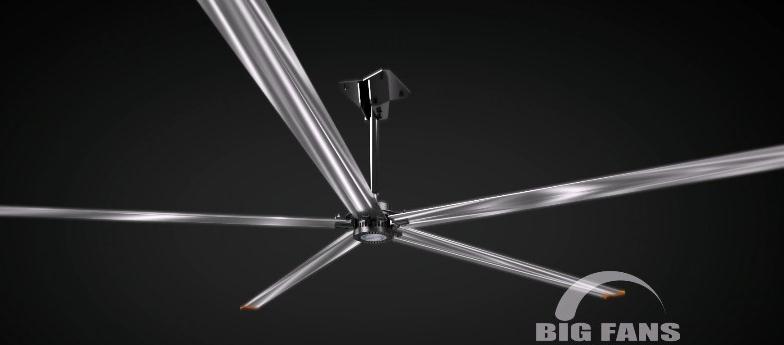 PMSM :Permanent Magnet Technology and Innovation .
PMSM is fully known as Permanent Magnet synchronous motor,fengrui series is a new type of fan based on PMSM, technology developed by bigfan company in conjunction with huazhong university of science and technology and wuhan university of engineering.The motor is manufactured by bigfans itself and has a maximum diameter of 7.3 m and a minimum diameter of 2.5 m.This product combines aerodynamics, transmission mechanics, pulse width modulation control technology, mechanical mechanics, simulation technology, communication control, industrial design and a series of comprehensive disciplines of cutting-edge technology, the use of domestic and foreign advanced precision processing equipment, winding equipment, manufacturing.Each motor through more than 10 professional equipment test, including withstand voltage and temperature test, torque test, current voltage inductance resistance, induction electromotive force test!In the material selection, the motor service life as the highest standard!Motor service life more than 10 years!It can promote the circulation of air flow in the space with higher efficiency, achieve the purpose of cooling personnel, and improve the comfort of the environment!
BIGFANS masters the motor and control of the core of the two technologies!With technical service as the fundamental, based on the market!Now it has been exported to 18 countries all over the world!
Thank you for your support!Bigfans insists on innovation and serves everyone with the best products!